Main Page | Talk Page | Blogs | Contributions | Workshop | Sandbox | Profiles/Contacts
Hello! I am HALnerd, and this is my page for my profile, VP10nav. I spend large amounts of time on my worlds, putting in the appearances and programming into my levels. I tend to make large, complex levels, so I try to keep them from lagging as much as possible. Almost all the worlds I am working on involve Blocksters in combat. I also like working on some levels with missiles and special vehicle (ie my version of Super Agent Car). I try to make things look almost perfect, yet still function, usually using the hide tool. I tend to use back on my signals since I'm needing them a lot
Please note that I still play Blocksworld, I have recently become a fan of fanons, such as the Super Smash Bros. Fanon, Pokémon Fanon, and Kirby Fanon.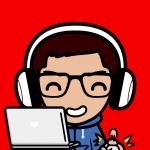 Contact Me
👮Admin👷
I am one of the main admin/bureaucrat. Contact me for any and all questions.
Pages in category "Vp10nav"
The following 8 pages are in this category, out of 8 total.
Ad blocker interference detected!
Wikia is a free-to-use site that makes money from advertising. We have a modified experience for viewers using ad blockers

Wikia is not accessible if you've made further modifications. Remove the custom ad blocker rule(s) and the page will load as expected.