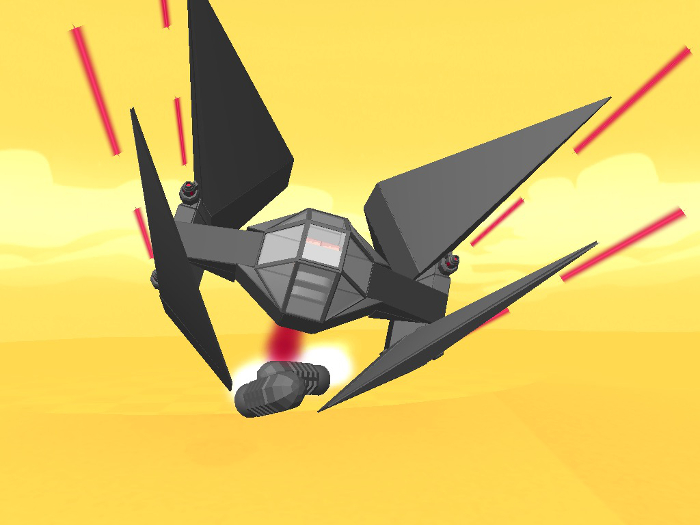 Play Escape Rockets/Star Wars Ship!!!
In this world, take control of a StarWars looking space ship! Do aileron rolls, flips, epic loops, etc. to espace from the chasing rockets!!! Activate your lasers and destroy them! All that on a desert looking planet, just as StarWars again! 
This world has been upgrated to include some new features.
This world may bug a lot on older devices.
Ad blocker interference detected!
Wikia is a free-to-use site that makes money from advertising. We have a modified experience for viewers using ad blockers

Wikia is not accessible if you've made further modifications. Remove the custom ad blocker rule(s) and the page will load as expected.