Checkpoints
Edit
Checkpoints Or Waypoints Are All The Blocks That Need To Be Collected Before You Win The Race! The Max You Can Have Is Equal To 100! Here's The Most Basic Script:
If=On Play
If=Max
Then=Is Loot
Then=Win
Then=Sound FX
Then=Equals
Full Sentences
Edit
Full=If On Play Is True, Then Equals Is Also True!
Full=If Max Is Reached, Then You Win!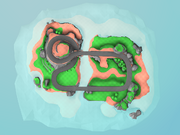 Ad blocker interference detected!
Wikia is a free-to-use site that makes money from advertising. We have a modified experience for viewers using ad blockers

Wikia is not accessible if you've made further modifications. Remove the custom ad blocker rule(s) and the page will load as expected.