Hi! My Name Is David785! My Real Name Is Not David, But My Personal Character's Name Is David! David Is A Male Blockster! He Loves Running Fast! My Real Name Is Jamie(James), But Call Me Jamie Or David785!
How I Choose My Name
Edit
David-Name Of Personal Character + 785-Street Address = David785-BlocksWorld Nickname
Origin Here: [[Origin Of David785|Origin Of David785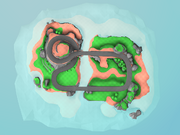 ]]
Ad blocker interference detected!
Wikia is a free-to-use site that makes money from advertising. We have a modified experience for viewers using ad blockers

Wikia is not accessible if you've made further modifications. Remove the custom ad blocker rule(s) and the page will load as expected.